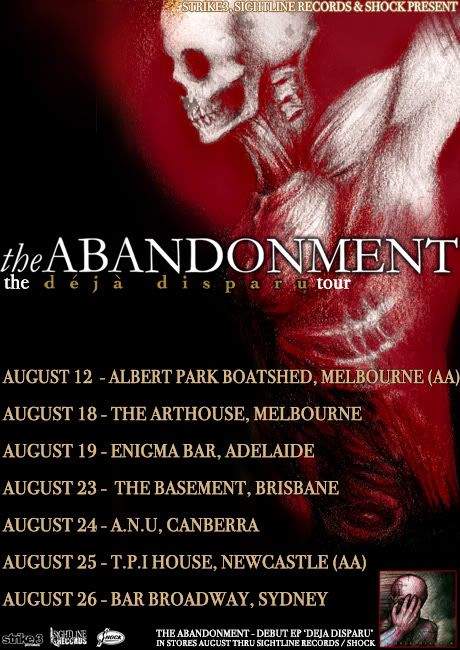 i'll use this thingo for serious advertisement...
our ep's out this week...
come check a show if it's in your hood and grab a cd, we'd really appreciate it... and i'll love you long time...
and i'll hook you in with jake... cause he's all hawt and stuff...
we're playing on friday in melbourne at the arthouse with the syn-dawgs, picture the stu and state of maya!!! oh and those glam rockers from qld morning tide me thinks!!!
should be fun, sex and a huge party!!!
if you're not doing anything come down and boogie on down!!!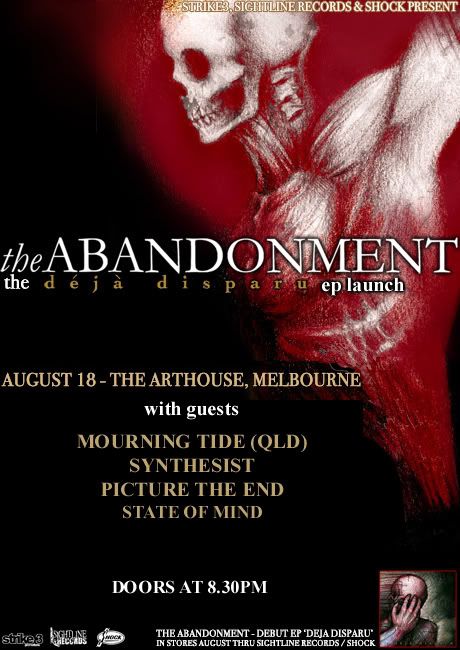 then tour starts in adelaide the next night...
then we get to party with a secret death on the east coast up in brisbane, canberra, newcastle and sydney!!!
and a whole bunch of other sexc bands i imagine!!!
w00t!!!